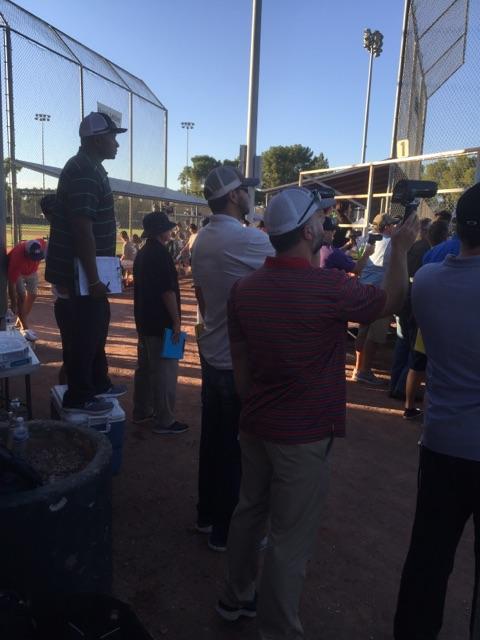 BEST OF THE WEST TUCSON 2019
2nd Annual Best of The West Albuquerque Schedule can be found under events.. 
Our 6th Annual Best of  The West Tucson was a huge success..  Over 42 players received big time recognition from the JR/Senior Colleges, and a few received MLB Recognition during the 3 day event. 

We would like to thank the following colleges and scouts for consistently recruiting at this event. 
2019 National Champions Central Arizona , Oral Roberts, Lubbock Christian, ASU, Arizona, Oregon, Pima, NMMI, Eastern Az, Cochise, El Paso, NMSU, UTRGV, Park College, CSU Bakersfield, Devil Rays, Rangers, Boston, Braves, Pirates, Nationals, Phillies, Yankees, Dodgers, Padres, Astros, Diamondbacks, Cubs, Giants, White Sox, Mariners, Marlins,  
NOTE:  Albuquerque Best of  The West Schedules will be Posted  very soon. 

6th Annual Best Of The West Showcase, Tucson September 20th -22nd . University of Arizona Reid Park
 2nd Annual Best Of The West Albuquerque,  Regional Sports Complex October 18th -20th  
 6th Annual Best of the West Showcase Las Cruces, October 25th - 27th (moving to Tucson for 2019) 
Yours For Better Baseball
New Mexico School of Baseball
New Mexico's oldest baseball school
"We didn't invent showcases we just mastered them"
email James Cordova
jamesnmsb@gmail.com (505) 463-2122 
Take Your Game to the Next Level


Join New Mexico School of Baseball

Email
jamesnmsb@gmail.com
Some of the benefits of Our Program include:
Specialized Coaching & Training
Field and facility practices
Quality NMSB gear and uniforms
Skills assessments and clinics
Private instruction
Connect with us: