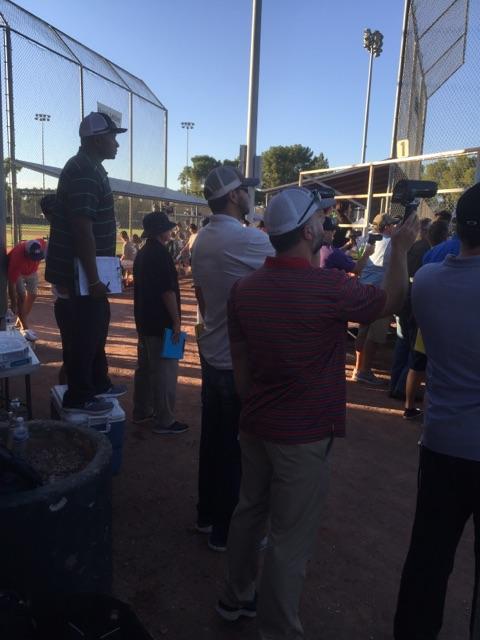 BEST OF THE WEST TUCSON 8TH ANNUAL SEPTEMBER 25TH-27TH KINO SPORTS COMPLEX (please see below for information on event)
We will have information on live streaming posted very soon
�·        No spectators are allowed into the facility at any time.  This includes scouts.
�·        You will be required to have a designated individual at the gate for each field entry location.  This individual must be able to represent your organization and answer any questions or concerns individuals may have, as well as make sure all are in compliance with facility rules.
�·        Masks must be worn by all individuals while on the facility, both inside and outside of the field areas.  Once at a field if players are engaged in play they may remove their masks.  Masks must be worn in dugouts and on sidelines.  The sport specific mask guidelines are attached.
�·        Players must comply with 6â?? physical distancing guidelines when not on the field.  This includes while entering/exiting, using restrooms, in dugouts and sidelines.  Dugout benches and auxiliary bleacher seating are clearly marked with an â??xâ?? or a circle decal indicating where they may sit.
Many events have determined that live streaming in the absence of spectators is a good route to go.    Parents are not allowed to set up their own cameras around the field.  Coaches who may wish to setup cameras for their individual games are allowed provided they do not create a hazard and there are no additional individuals handling the operation of the camera.
Yours For Better Baseball
New Mexico School of Baseball
New Mexico's oldest baseball school
"We didn't invent showcases we just mastered them"
jamesnmsb@gmail.com (505) 463-2122 
Take Your Game to the Next Level


Join New Mexico School of Baseball

Email
jamesnmsb@gmail.com
Some of the benefits of Our Program include:
Specialized Coaching & Training
Field and facility practices
Quality NMSB gear and uniforms
Skills assessments and clinics
Private instruction
Connect with us: