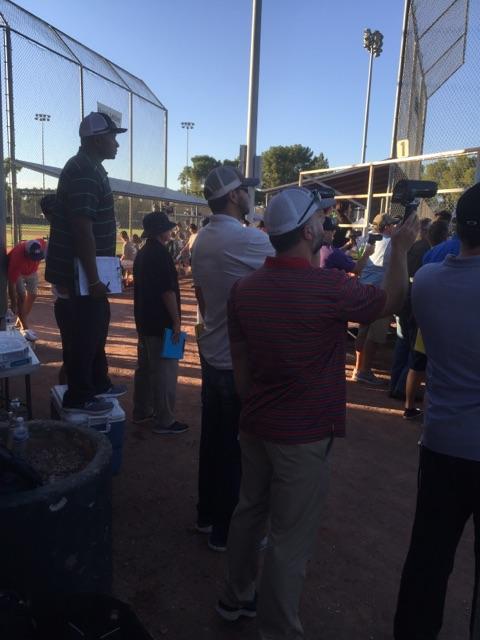 BEST OF THE WEST TUCSON 2018 
Dear Prospects
New Mexico School of Baseball will be having tryouts for fall teams on Saturday  at Manzano High School in Albuquerque New Mexico.  As we all know the importance of the fall baseball program for all high school players. Fall baseball is the most heavily recruited time of the year for young HS  baseball players.  This tryout is to full-fill our NMSB teams that range for players grade 7th - 12th grade. Players selected will have the opportunity to compete in our Best of the West Showcases and other college tournament /venues around New Mexico and Arizona.     NEW FOR ALL  2019 NMSB  FALL TEAMS  WE HAVE ADDED ENHANCED COLLEGE RECRUITING SERVICE WITH 1 ON 1 RECRUITING
We will conduct player evaluations at our tryout and these will be available to coaches/scouts during the fall.
Every player must attend the tryout!!
Cost for tryout is $20.00 find registration under events on our site
Grades 7th - 10th tryout 9:00 am - 11:30 am  Grades 11th -12th  12:30 pm - 4:00 pm
5th Annual Best Of The West Showcase, Tucson September 20th -22nd . University of Arizona Reid Park
 2nd Annual Best Of The West Albuquerque,  Regional Sports Complex October 18th -20th  
 5th Annual Best of the West Showcase Las Cruces, October 25th - 27th 
Yours For Better Baseball
New Mexico School of Baseball
New Mexico's oldest baseball school
"We didn't invent showcases we just mastered them"
email James Cordova
jamesnmsb@gmail.com (505) 463-2122 
Take Your Game to the Next Level


Join New Mexico School of Baseball

Email
jamesnmsb@gmail.com
Some of the benefits of Our Program include:
Specialized Coaching & Training
Field and facility practices
Quality NMSB gear and uniforms
Skills assessments and clinics
Private instruction
Connect with us: